Design Museum opens '00s fashion exhibition based on the work of 19 national designers
15.10.2021
Exhibition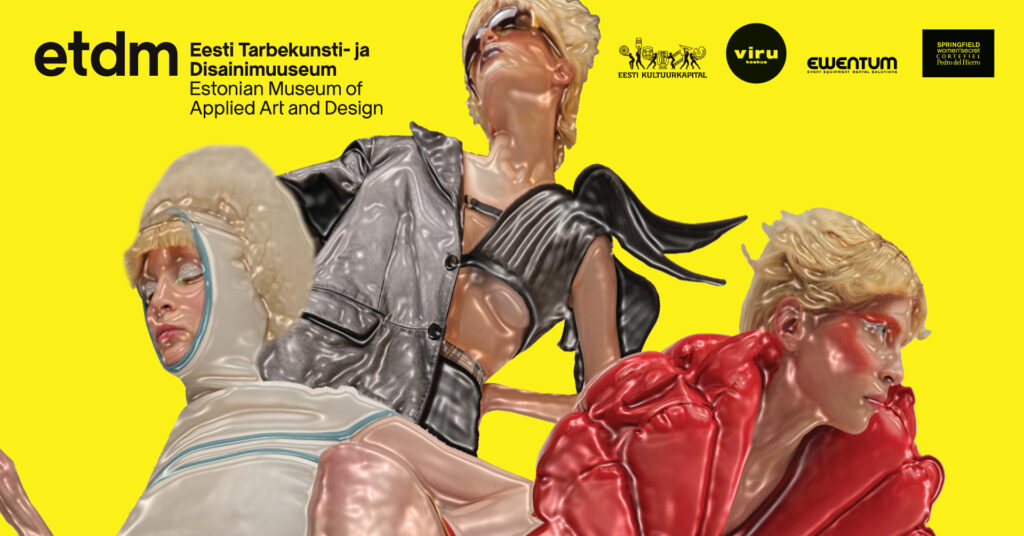 On 23 October, the Estonian Museum of Applied Art and Design will open the exhibition "Nought Mood – The Estonian fashion avant-garde 2000–2010", looking at a decade when the poverty, commodity capitalism, and glamour-hatred of the post-Soviet 1990s were fading, and neoliberal values had not yet made their mark on the art world.
"The wild fashion of the '00s, sometimes infantile, often in tune with the underground party scene of the times, with it's bratty and life-affirming attitude is a sharp contrast to today's Estonian fashion scene, primarily oriented towards sales and serial production," says the curator Anne Vetik who selected the works of the 19 local designers and brands that best represent the period for the exhibition. "On the one hand, the great fashion trends of the West were certainly absorbed during that period, but they were processed through a very specific prism that is rarely seen in Estonian fashion today. The clothes were not a means for business but rather artistic expression."
Estonian fashion designers in that decade were not guided by focus group studies and global trends but by their perception of the world and the need to create. The SuperNoova fashion competition (1998–2008), initiated by club culture pioneers Helen Mahmastol and Kuno Tehva, was an important platform that inspired designers to take action, offering an outlet on stage and tempting prizes. There was always a place on the jury for foreign guests, and substantial cash prizes gave the winners the chance to focus on their creative work. Under the leadership of Jaanika Terasmaa, the ERKI Fashion Show underwent a powerful renaissance in the '00s, allowing students of fashion and textile design to take their first steps on the public stage, gain recognition, find buyers and wearers. The HULA project at the Estonian Academy of Arts allowed people to try their hand at serial production and branding without imposing excessive restrictions.
The selection on show is just a fraction of what Estonian designers created during those years. First and foremost, the selection was based on avant-garde and artistic originality and innovation, the artist's desire and ability to break away from the classical notions of beauty and clothing, to create or bring a new aesthetic to Estonia, and the courage to play by their own rather than conventional rules.
Curator Anne Vetik believes that creating an exhibition summarising this period is necessary for Estonian culture: "It is important because, unfortunately, fashion doesn't often find its way into museums, even though it is an art form that describes our society very accurately. This is why it is important to document and collect fashion products in the same way we do with other design and art artefacts."
The exhibition includes an educational programme for schoolchildren, as well as a series of talks and lectures by the participating designers.
On 28 October, starting at 17.30, there will be a curated tour by Anne Vetik.
Works by 19 designers will be on display at the exhibition: Liisi Eesmaa, Jaanus Orgusaar, Aldo Järvsoo, Anu Samarüütel-Long, HULA, Tanel Veenre, Kirill Safonov, Vassilissa Danavir, Maru Metspalu (Maru), Ivo Nikkolo, Karolin Kuusik / Tallinn Dolls, Marie Kõljalg, Aivar "Antonio" Lätt (Anjeand), Kris Lemsalu, Britt Samoson, Triinu Pungits, Kätlin Kaljuvee, Ester Kannelmäe, Rauno Pello.
The exhibition is supported by Cultural Endowment of Estonia and Viru Keskus. 
The exhibition is open until 23 January 2022.