Archive
Mare Kelpman. Colour Code
03.06.-11.09.2022
Galerii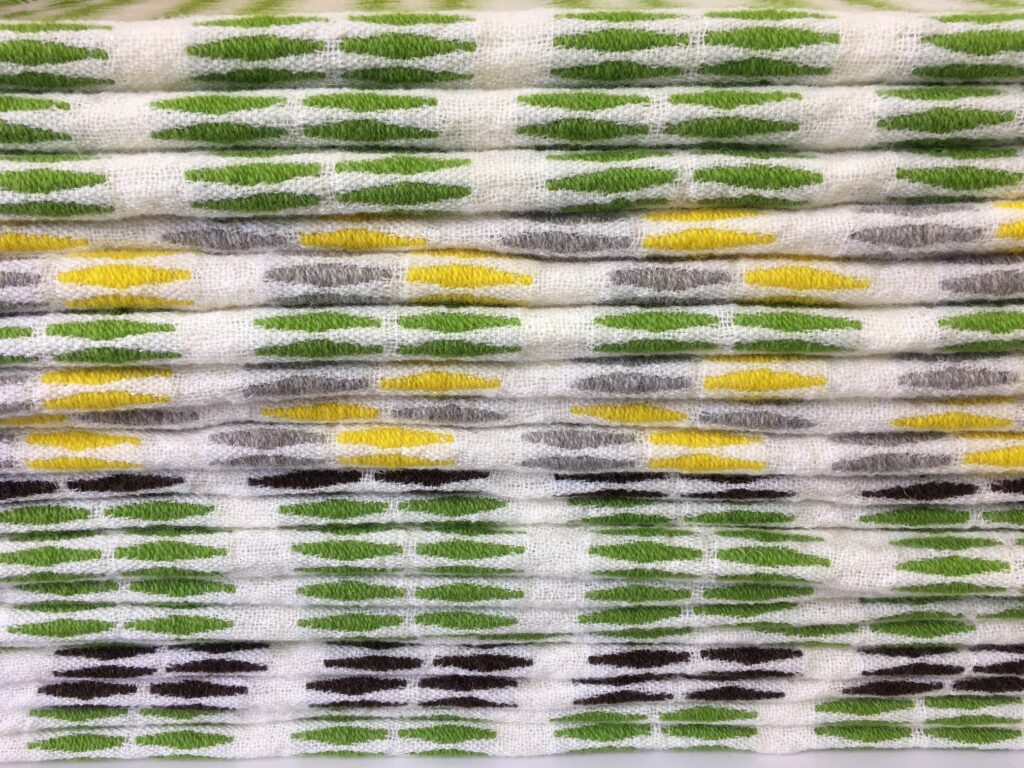 Mare Kelpman is a well-known Estonian designer who is a mainstay of the local design landscape and everyday environment due to her textiles, the strength of which is expressed primarily in her skilful combination of patterns and colours. The basic creative techniques she still implements today and for which she is best known, mainly utilise carefully chosen colours and subtle patterns. Mare Kelpman's textiles have become a phenomenon with a remarkably wide field of influence.
Over the past ten years, Mare Kelpman has built her own kelpman textile brand, which has transformed ordinary woollen fabric into a contemporary accessory with a broad appeal and more specific regional significance. Kelpman's pieces have quite rightly been called the folk costume of Kalamaja. Her work and its character have developed in parallel with the development of the district, changing from the historic to the contemporary alongside the intensifying heartbeat of life. 
The connection Kelpman's work has with older national traditions and themes is inferred while certainly not primary. Her skilful interpretations have proven to be convincing and enduring. Borrowing a technique and an approach to colour from history, she has created an independent image unburdened by the past. Her ability to strike a balance between the ordinary and the extraordinary is rare, and instilling it with creative potential, unique.
Mare Kelpman's driving force is an ever-searching approach and an openness to innovation. Having come into contact with textiles as a young girl in Saaremaa, her attention to the material has been constantly evolving. She has sought opportunities and found solutions in her drive for meaningfulness. As a professor at the Estonian Academy of Arts for many years, training textile artists and designers, she directed attention toward the modern landscape of smart textiles with sensors. 
This exhibition reveals the backstory to Kelpman's work produced at the textile studio, decoding it through a process that does not necessarily manifest itself in the object, but supports a broader understanding of the resulting items.
Curator: Kai Lobjakas
Design: Anneli Arusaar and Mare Kelpman
Graphic design: Helmi Arrak
Video: Virko Veskoja
The exhibition is supported by the Cultural Endowment of Estonia.